There were more 'ships the last time we had this poll, I believe.
but compared to other themes
Sadie Monroe & Jordan Williams were also nominated
@me and @benitz786 from Blue Royalty
The character who have the best 'ship!
Damn it! This is late… but any more votes, @RPers?!
I forgot this existed, lol.
oh wow yeah just kind of assumed I missed who won
I wondered what happened to this thread
The winner characters who have the best 'ship are…
Valerie Wood & Daniel Parker (created by @CerealKiller & @benitz786 , in Blue Royalty)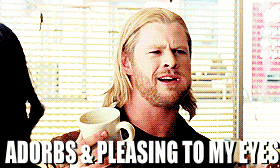 Vaniel
So the twelfth poll is:
The character who is the funniest!
Nominate the characters below that you think should be up for this title the best. Make sure to name the user whose character it is and what story they're from.
Remember that this time I'm only going to allow nominations from current public RPs/SGs or ones or that have been closed for less than a month. … Also, the character(s) who won the award previously, can't be nominated for that award again.
I (Aka Daniel Parker) will nominate Dorian DeLoughey from Blue Royalty (@astxrism) because to Dan, everything Dorian does is a Joke
Aww, that's so sweet. Is she funny in a good way?