Hey, let's talk about lineless art.
So, what is lineless art? Lineless art is art where you basically use lines in the color of your coloring, which makes the art look like it has no lines at all. Personally, a big part of my art is lineless, I love the fact it makes it look softer in some way.
Example of lineless art (only the eyes aren't)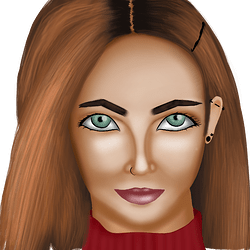 ---
As always, I have some questions to help with getting the conversation started.
What's your opinion on lineless art?
Have you ever made lineless art?
If you have, why did you choose to make it lineless? If you haven't, would you consider trying it, if you would, for what type of drawing would you use it?