---
Today is National Penguin Day! My favorite animals hehe
This day celebrates the penguins, but it's also a time to think about saving them! What most people don't realize is that penguin numbers around the world are dwindling. Every year, the penguin population shrinks. Many penguin colonies have been lost to climate change and it's estimated that half the population of emperor penguins will vanish by the end of this century. The main focus of Penguin Awareness Day is to educate people on their situation, learn how climate change has affected them, and also learn about the different species and where they live.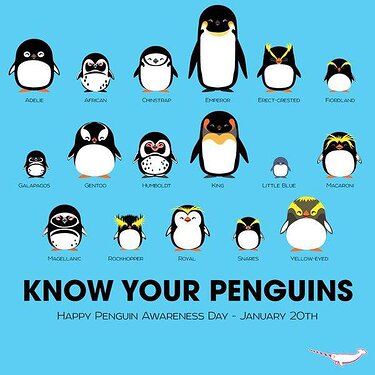 If you want to read more about it, go to this link!