After many days (or weeks?
) of announcing the revival of the poll battle, I've finally decided to post it today
How will this work?
•There will be a weekly theme and a poll to decide on the minimum number of polls for the next competition
• you have six days to create your polls and one day to vote for the best polls, I will announce the winner and the next theme on the next thread
•The winner will get a badge and can pick the next theme if they want
•You don't have to sign up, just create enough polls and have fun
The rules
•At least one of your polls has to be related to the weekly theme
•You have to create at least one number rating, multiple choice and single choice poll
•You are allowed to chat on the thread but please don't spam it with off topic posts or random emojis
•You can still participate if you've won the contest before.
•Don't copy others!
•No double entries! You can only enter each week's contest once.
•No inappropriate polls! If you have too many swear words or 18+ content I'll message you and give you 24h to change it, if you don't change it by then, you'll automatically be disqualified for the current and the following week
And most importantly…
BE NICE TO EACH OTHER AND HAVE FUN!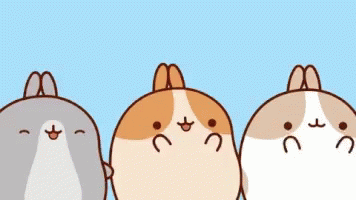 And the first poll battle theme is…
EMOTIONS

Most of us have them, so why not create some polls about them?
I did totally not just copy the weekly forum theme
You have to create at least 3 polls to participate this week
I'll post the poll for next week's minimum poll number in the next post, so please wait a second if you see this thread before the poll is posted
I hope that we'll see some unique polls this week! Be creative and have fun humans and not humans
~ H