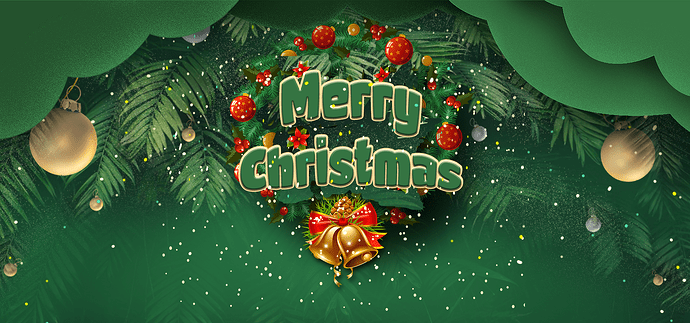 Alright, Everyone, it's that time of the year again! Secret Santa will be starting on November 7th. You have 10 days to sign up for the event. As per usual, the deadline for making gifts will be December 21st-24th. We will post the gifts on Christmas day later in the evening. We will give you more information on that closer to time though. There are rules that you must comply with! Read through them below. It is important that you follow them so that the event goes smoothly. We are slimming down the number of attendees due to mishaps last year. We might be open to more attendees closer to the 7th depending on how many join.
Rules:
You need to guarantee you will be available for the whole time leading up to Christmas Day! Absolutely No Ghosting PLEASE!!
Make sure to write down everything you can make as a gift. If you forget to add something to the form then please tag me, @Rose, and @CrazyCaliope on this thread with the updated list.
If something does happen please do the gift early and send it directly to me, @Rose, and @CrazyCaliope so that we can hold on to it for your Santa. Don't wait until the last minute to get the gift done.
Play Nice With Everyone! I'm not going to deal with drama.
Important Dates to keep up with:
Cut off Dates for Gifts: December 21st-23rd
Gift-giving Dates: December 24th-25th
How many Openings: 10-24
This is the form to send in your information to us. Answer very clearly, please.
If you want to go over past sign-up pages then click on these two links.
https://forum.shanniiwrites.com/t/secret-santa-sign-ups/3131
https://forum.shanniiwrites.com/t/secret-santa-sign-ups-year-two/16838
If you want to check out the actual Secret Santa events from the past couple of years then click on these two links.
https://forum.shanniiwrites.com/t/official-secret-santa-thread/3807
https://forum.shanniiwrites.com/t/official-secret-santa-year-2-holiday-event-thread/20030
Users that are Online

@novella @Caticorn @Ouijaloveletters @Meekepeek @benitz786 @astxrism