announcing the Cultomwealth Games 2019!!!
STARTS AT 275 USERS!!!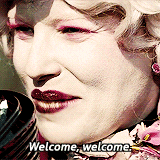 You may have heard about this exciting event being talked about over the past week or so, and now I'm officially announcing it!
Yes, there will be an opening ceremony when we hit 275 users so make sure you have your flags and anthems at the ready!
requirements: you must have a flag for your cult, you must also have an anthem (pick a song any song)
Rules

•No cheating obviously
•no bribing the hosts for info
•if you want you can tell other cults where to find things but remember you're up against each other
•You can only represent 1 cult
•Each cult must have a minimum of 3 participants, but can have up to 15
There will be various different competitions to appeal to every single user on these forums, here's a list with a brief explanation of each and every event. Please note that some will be done more than once.
Relays

How will this work? Well, a thread will be made with the Cultomwealth Games tag , which will give a hint as to where the next stop might be. The idea is this;

•each cult picks 4 or more people to do the relay.
•Those members must search the forums for a post that will have been made on a random thread, and reply to it with a picture of their cult flag. Then, you must repeat this until the threads lead you back to where you started. First cult to reach the ends wins the points!
•Each Relay post will be numbered so you can't for example post on thread 3 before thread 2. If you do do that, your cult gets disqualified.
QUIZZES

These will be done much like the pub quiz is, except in teams.
Mafia

Eleanor will explain
Scavenger hunt

Much like the relays, it's all about finding threads or perhaps even individual posts. Either I or @/Eleanor_W-15 will post on a random thread (it will say scavenger hunt or something similar at the top). There will be a hint as to where it is on the scavenger hunt thread, whoever can find the most threads before time runs out will get first prize (team points)
Art fest

So this is art and photography event, basically we will post a description of something (we will have a picture already decided upon) and it's you job to either make an art piece or find a photo that you think represents the description. Whoever's photo/artwork is most similar wins the top prize, second will get a few less and the same with 3rd.
Members of the cultomwealth;
Current cult list for everyone who still needs a cult



(Feel free to add your own cults to the list, but please don't delete other cults from the list



)
@RainbowCat
@Kiwi
@Duckling
@Jass
@StarMaryGoth
@Eccentric
@Nessie
@anon93806337
@Kittenlove
@celestialkitten
@Rose
@RainyDay